Beausejour Daylily Gardens

First Street, North 

Display garden for daylilies,lilies,irises, peonies

Beausejour Daylily Gardens ® 1st Street North NE-2-13-7E Plan 40095 Lot One, Beausejour, Manitoba R0E0C0Gl


The two acre Park at the north entrance to Beausejour (First Street, North) is the only offical American Hemerocallis Society (AHS) display garden on the Canadian prairies.  

The Gardens are a 3A site that showcase modern daylilies, peonies, iris as well the newest Manitoba hardy  shrubs and fruit trees.  We have thriving haskaps, grapes, cherry, apricot, pear, and apple trees.   

Improvements to the Gardens are due to efforts from volunteers, private contributions, fundraising and grant programs.  More than 5000 visitors enjoy the Beausejour Daylily Gardens every year.  Sign our guest book each time you visit the Gardens.  We appreciate your comments and suggestions.

Did you know - 50% of the volunteers come from Beausejour, 47% come from the RM of Brokenhead and 3% come from Winnipeg & other areas.

The Beausejour Daylily Gardens has over 60 volunteers, or Garden Angels, who ensure the Gardens are maintained to official display garden standards.  We have openings for 11 Garden Angels this year.  Be an Angel and volunteer contact Lydia at 204-268-2261 or email [email protected]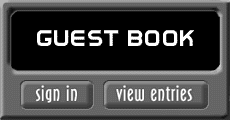 Please sign our guest book.  Your testimonials & feedback are very important to us. 

Please check out the ``The Gardener`` the Summer 2021 edition.

The Beausejour Daylily Gardens has a five page feature article by Evelyn Lundeen and photos by Mary Veldman.  You may review the article by selecting