Beausejour Daylily Gardens

Beausejour Daylily Gardens ® 1st Street North NE-2-13-7E Plan 40095 Lot One, Beausejour, Manitoba R0E0C0Gl


Thanks to hard working volunteers, a plot of prairie at the north entrance to Beausejour has bloomed into an enchanting example of glorious daylily cultivar .  

Did you know - 50% of the volunteers come from Beausejour, 47% come from the RM of Brokenhead and 3% come from Winnipeg & other areas.  Some volunteers are former summer students.

Community members and groups have continued to upgrade the gardens, with help from private contributions, fundraising drives and grant programs.  Today, more than 5000 visitors enjoy the Beausejour Daylily Gardens each season.  Be sure to sign our guest book on your visits.

The Beausejour Daylily Gardens has over 60 volunteers, or Garden Angels as we like to call them, who help maintain and support the gardens year after year.  If you would like to be a volunteer/member contact Lydia at 204-268-2261 or email ldewasko@mymts.net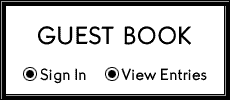 Please sign our guest book.  Your testimonials & feedback are very important to us. Your comments may help us grow in 2016 and onward. 

THE PRIDE OF THE PRAIRIES

MAKE SURE YOU PICK UP A COPY OF THIS MONTH'S READER DIGESTS OUR CANADA MAGAZINE.

BEAUSEJOUR DAYLILY GARDENS HAS A TWO PAGE FEATURE ARTICLE IN THE MAGAZINE.

HERE'S   THE ARTICLE IF YOU CAN'T FIND IT,,